Swiss Life and Salus Optima have forged a multi-year global partnership to help companies improve the overall health and wellbeing of their female workforce and offer them the opportunity to lead a self-determined career with confidence.
Many businesses are missing out on improving the overall health of their company by failing to provide support and understanding around women's health – both for women directly and their colleagues. Considering that 72% of women aged 16 to 64 are in employment and that many women will experience motherhood and the menopause during this time, which can greatly affect workplace wellness and productivity, facilitating support has many benefits.
Gaps in provisions for women's health in the workplace occur especially at older ages. It's starkly apparent that progress is still required within businesses, as well as our general healthcare system, to make this fair. Even small implementations can make a big difference.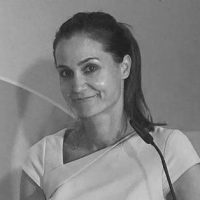 Danira Menai
Head of Strategic Partnerships at Swiss Life Global Solutions
"Businesses that provide more ways for women to stay in control of their wellbeing, work/life balance and career goals will be successful in keeping top female talent engaged as they move through different life stages. We hope to see lots of our clients take the opportunity to give women more confidence in these key stages of life."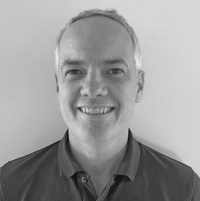 Rodrigo Jesus
"We are incredibly proud of partnering with Swiss Life in order to tackle gender disparity at the workplace and remain committed to our on-going support to women during these unique and often challenging times."
Supporting pre and postnatal employees
Biamother, the revolutionary health and wellness app for pregnant women and new mums, has been helping businesses improve their support for these women. Pregnancy isn't guaranteed to be smooth and even when it is uncomplicated, many women report feeling anxious, uncertain about their body and distracted. Team this up with fatigue and difficulty sleeping and it's easy to see how mental health can take a downward spiral. Given that pregnancy can last more than 40 weeks and that many women take maternity leave from between 32-36 weeks, it is reasonable to expect that there may be ups and downs at work. Biamother's personalised pregnancy and motherhood journeys are built around specific recommendations, crafted to help the user when and where they need it most – whether it is advice on fitness, nutrition or techniques to reduce stress.
By looking after women during this time, they feel valued, cared for and remain in better health for the duration of their pregnancy.
Peri, menopause and post-menopause support
Menopause is an inevitable time in life that currently is not being appropriately addressed. By 2025, there will be over 1 billion women experiencing perimenopause or menopause in the world, which will be 12% of the entire world population.
The scale of the issue:
Menopausal women are the fastest growing demographic in the workforce.
The average age for a woman to go through menopause is 51. It can be earlier than this, naturally or due to surgery, or illness. And symptoms may start years before menopause, during the perimenopause phase.
According to the Faculty of Occupational Medicine (FOM), nearly 8 out of 10 of menopausal women are in work.
3 out of 4 women experience symptoms, 1 in 4 could experience serious symptoms.
One in three of the workforces will soon be over 50, and retirement ages are now 68.
There have already been successful employment tribunals against employers.

Sources
https://www.gov.uk/government/news/government-launches-call-for-evidence-to-improve-health-and-wellbeing-of-women-in-england
https://www.rcog.org.uk/globalassets/documents/patients/information/maternalmental-healthwomens-voices.pdf
https://www.ncbi.nlm.nih.gov/pmc/articles/PMC3877300/
https://www.sciencedirect.com/science/article/pii/S1028455914001697