The Covid-19 pandemic has fundamentally shifted the employer-employee relationship. What does this mean for the self-determined life? This article explores how different workplace experiences could change employees' ability to lead their career according to their own goals and values.
Businesses across industries are currently in a transitional period. Faced with changing pressures resulting from Covid-19, businesses have had to make difficult decisions that would affect their employees. And we're not just talking about working from home. Employers put many workers on furlough schemes, some cut their hours and pay, and many employees that were not furloughed had bigger workloads to make up for reduced staff numbers.
Despite going through a challenging time, employees showed great resilience and adaptability. And many employers were praised for offering extensive wellbeing support, ranging from greater flexibility to access to mental and physical wellbeing offerings.
It is undeniable that power dynamics between employers and employees were impacted by the pandemic. In some industries, demand for work diminished, leaving workers scrambling for jobs. Yet in many fields, employees went the extra mile for their employers and want to be rewarded. As a result, Deloitte found that 86% of executives believe employees will gain more independence and influence at work in the future.
This stat is from a recent report by Deloitte, which highlights four ways in which the employer-worker relationship could change to meet current and upcoming challenges. Our concern is whether these scenarios support employees' ability to lead a self-determined life. So, what could the future hold for employees?
Work as fashion
In this scenario, the employer constantly responds to employee feedback. It can occur in businesses that are facing a talent deficiency and want to empower their employees to retain them.
Businesses will regularly ask workers for feedback, and the employer responds accordingly. It's called 'work as fashion' because the focus will change regularly – just as a fashion line changes with the seasons and trends. Employees could have influence over everything from culture and values to benefits and working hours.
The benefits of this kind of relationship could be significant for both employees and employers. Research suggest that 74% of employees say they are more productive if they feel heard. Not only that, but it supports the self-determined life – one in which employees are given freedom of choice over how they work.
However, there is the danger that employers will only address the most common issues or that they will unearth opposing wishes that are impossible to meet. As a result, some employees may find that their requests aren't being implemented, which would mean only a handful of people will be given the chance to shape their experience at work.
War between talent
Changes in demand and pressure on supply chains will leave some industries with an abundance of talent but few jobs available. In this scenario, businesses have the power and employees may have less sway over their working experience. Many businesses will respond by opting for contracted rather than full-time staff. Indeed, a McKinsey survey found that 70% of businesses expect to use more temporary workers.
In a gig economy, businesses only need to pay for the staff they need each hour, and they don't usually have to provide benefits like holiday pay or contribute to pension schemes. Some countries are looking to implement laws to better protect employees, but Deloitte predicts that requirements on employers will be "spotty at best".
The self-determined life is extinguished in this scenario. Employees are only given choice over which contract they take, and the lack of options will impact their freedom. But it's not all good news for businesses, either. Deloitte warns that businesses cannot afford to presume that their need for talent won't change, and if they do not invest in their staff, they may face future talent shortages.In this scenario, there is an opportunity for businesses to hire more selectively and upskill their staff for longer-term success. But in order to retain talent, they cannot rely on job security alone – they need to create an experience that aligns with employees' career goals and gives each person choices over how they progress.
Work is work
After months spent working from home, many employees want to draw the line between work and home. Even before the pandemic, WHO believed that 9% of the total global population was working long hours and were putting themselves at increased risk of heart attacks and strokes. WHO also said it had evidence that people were working around 10% more when their country was in a period of lockdown. Understandably, employees want to take back some control over their working patterns.
Their requests could come to fruition in scenarios where talent is in short supply, meaning that employers need to meet employee demands in order to retain them. Many employers will look to cut workloads and give people time off in lieu or pay overtime, but this does not go far enough to support the self-determined life.
When people instate a boundary between work and home, they want to be fulfilled in both sides of their life. This means that employers need to make the working experience itself more fulfilling with wellbeing support and clear career progression options. Flexibility will be essential for enabling a self-determined life so that people can choose which benefits align with their own goals both in and out of work.
Purpose unleashed
Increasing demands for balancing profit with making a positive impact on the world are creeping into the workplace. Purpose is already becoming central to employees' work goals. A McKinsey survey found that 63% of people want their employer to give them more opportunities for purpose to be part of their day-to-day work. Importantly, purpose has three layers according to McKinsey – the company's own purpose; the employee's purpose in their role; the employee's sense of purpose outside of work.
Purpose is more than a company's vision and mission – it is personal to an employee's own goals too. That is why businesses that want to make purpose central to their offering need to do so with a flexible approach so that employees can live their own purpose at work too. This could involve giving employees more autonomy over their job goals and working day, celebrating individual successes, or creating opportunities to focus on personal goals.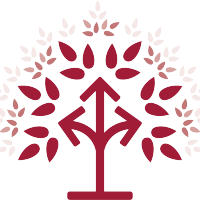 Did you know?
Swiss Life's purpose is to support people lead a self-determined life – one that gives people the financial security to live with confidence. All of the solutions we create are built with flexibility at every opportunity, so people can select the features that best support their needs and long-term goals. The same goes for our employee benefits, which we design to give employees complete control over the support they want to fulfil their own purpose in life and in work.
Putting employees first
Perhaps with the exception of 'war between talent', each scenario puts the employee experience first. Such shifts in the employee-employer relationship could be momentous for the future of work because they prioritise wellbeing. The challenge will be ensuring that the offering is tailored to individuals. Employees need flexibility and choice over everything from working styles and benefits through to corporate purpose in order to feel engaged, driven and fulfilled in their careers.